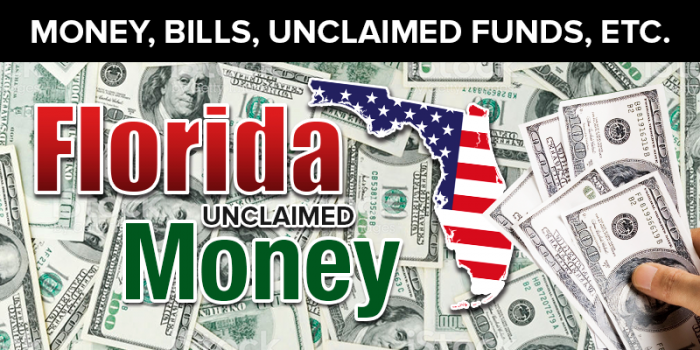 Introduction
Are you wondering how to conduct a search for unclaimed money and unclaimed property in Florida? Then, congratulations, you have come to the right place. Keep reading to find out everything you need to know about Florida unclaimed money searches including a definition of unclaimed money, where to search for unclaimed property, how to file an unclaimed property search, how to avoid lost money, and whether or not you should use an unclaimed property search service to help you find and claim lost funds.
Florida, like other states, has created a centralized way for people to find unclaimed money in the state. This centralized system means that you can simultaneously search for unclaimed property in the following Florida counties: Alachua, Baker, Bay, Bradford, Brevard, Broward, Calhoun, Charlotte, Citrus, Clay, Collier, Columbia, DeSoto, Dixie, Duval, Escambia, Flagler, Franklin, Gadsden, Gilchrist, Glades, Gulf, Hamilton, Hardee, Hendry, Hernando, Highlands, Hillsborough, Holmes, Indian River, Jackson, Jefferson, Lafayette, Lake, Lee, Leon, Levy, Liberty, Madison, Manatee, Marion, Martin, Miami-Dade, Monroe, Nassau, Okaloosa, Okeechobee, Orange, Osceola, Palm Beach, Pasco, Pinellas, Polk, Putnam, St. Johns, St. Lucie, Santa Rosa, Sarasota, Seminole, Sumter, Suwannee, Taylor, Union, Volusia, Wakulla, Walton, and Washington.
What is unclaimed money?
Unclaimed money or unclaimed property refers to property that has not been claimed by the property owner. This property is generally held for the property owner by a financial institution, bank, company, or other business. For property to be considered unclaimed, the institution holding the property has to have been unable to contact the property owner for a significant period of time, generally at least one year, though the time period is usually defined by statute.
Once property is determined to be unclaimed, it passes from the institution to the state, although unclaimed federal property stays with the federal agency that held the property. The states then set up unclaimed property databases to help people find their unclaimed money or property.
Florida Statutes § 717.117 governs the reporting of unclaimed property in Florida. It defines what is considered unclaimed property in Florida, when property is determined to be unclaimed, how the property is reported to the state, and how to collect unclaimed property.
What are examples of unclaimed property or money?
There are several different types of property that can be considered unclaimed money or unclaimed property. Unclaimed property incudes money in savings accounts, money in checking accounts, uncashed paychecks, stocks, uncashed dividend checks, bonds, unpaid insurance policies, securities, certificates of deposit, deposits, state tax refunds, IRS refunds, overpayments, royalties, mineral royalties, dividends, and some property held in safe deposit boxes.
How much unclaimed property is out there?
The National Association of Unclaimed Property Administrators (NAUPA) believes that there is around $42 billion in unclaimed funds available in America. This figure is constantly in flux because of people making claims on unclaimed property and new property being declared unclaimed. At this point, the Chief Financial Officer for the State of Florida holds over $1 billion in unclaimed property. The majority of this money comes from dormant accounts in banks and other financial institutions, insurance companies, utility companies, securities, and trusts. Some of the unclaimed property also includes tangible items like watches, jewelry, coins, currency, stamps, historical items.
In Florida, unclaimed money is deposited into the state school fund, where it is used for public education until claimed by the rightful owner. However, if the unclaimed property is property and not money, then the state does not hold onto the property. Instead, if the rent on a safe deposit box has not been paid for at least three years, then the state will hold the items for at least an additional two years, before putting them up for sale at an auction. Then proceeds of the sale are then credited to an original owner's account, and are claimable indefinitely.
Where can I find unclaimed property?
If you are searching for unclaimed property, you will probably need to look at a few different databases to ensure that you have covered all possibilities. You want to search in the database in the state where you live, as well as in any states where you lived in the past. If you are searching for property on behalf of a decedent, then you want to search in all of the states where the decedent lived. If any employers were located out of the state, then you want to search those states as well. In addition to looking at state databases, you will want to look at federal databases where you may be able to locate unclaimed property, like the Internal Revenue Service, the Treasury, and the Pension Benefit Guaranty Corporation.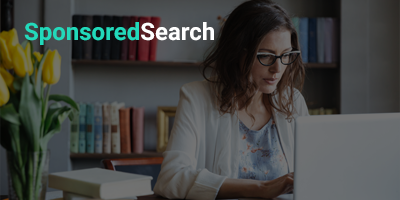 Search Public Records
Why do states have unclaimed property registers?
States have unclaimed property for a number of reasons. While the goal of the unclaimed property registers is to reunite the original owners with their property, they are also a money making opportunity for the states. Florida uses the funds to help support Florida Public Education.
Does the State of Florida make any efforts to locate the rightful owners of money or property?
Yes. Florida's Chief Financial Officer, Jimmy Patronis, sends letters to original property owners informing them when the state receives unclaimed property. In addition, Florida makes information about unclaimed property available on the Florida Treasure Hunt website.
You may also receive a letter from a third party letting you know that you have unclaimed property in the state. In Florida, licensed private investigators, CPAs, and attorneys can register with the office as claimant's representatives, which means that they have access to state records and can contact account owners or their heirs to offer to assist in recovering the property for a fee. If you have been contacted by one of these third parties, be aware that you can make your unclaimed property claim yourself without paying a fee.
How do you find unclaimed money?
To find unclaimed money, determine whether you are searching for property for yourself or for someone else. If you are running an unclaimed property search for yourself, we suggest that you also run a search for any people who may have died and left you funds, as well.
Whether looking for yourself or others, make sure you have personal information available to facilitate your search. In addition to the name, address, previous addresses, social security number, you will also want to have information on employers, unions, or other organizations that may have held money for you or the deceased. If you are searching for property for a decedent, then you may have to provide documentation proving that you are entitled to make a claim on behalf of the decedent.
You also want to run both national and state-level searches. For state level searches, makes sure and check the state's unclaimed property database for all applicable states. You can locate these state databases at state treasury websites. These websites may be called treasuries, comptrollers, controllers, or financial officers.
At a national level, you want to search for common sources of unclaimed funds on the national level, such as the IRS, pensions, life insurance policies, and treasury bonds.
When conducting your search, you want to make sure and look for all possibilities for your name or the name of the deceased. We suggest running searches by last name, first name, first initial, nicknames, married names, maiden names, and former married names.
If you do not have the time to conduct your own unclaimed property search, you can engage the services of a third party to look for unclaimed property for you. They generally charge a percentage of the property they recover for their services. States may have requirements for who can handle unclaimed property searches for claimants.
Are there sources for unclaimed property other than the state databases?
Some property is not reported to the state property databases. Generally, this is property that is held by a national agency or at a national level, which can surprisingly include life insurance policies, which may not get reported to the state databases.
One of the primary sources of unclaimed money on the federal level is the IRS. The IRS keeps unpaid refunds/ uncashed IRS refund checks as unclaimed property. Therefore, you need to look at the Internal Revenue Service website when running an unclaimed money search.
Another significant source for unclaimed property claims is pension benefits. Right now, there are over 70,000 potential claimants with unclaimed pension property, and the total amount of those pensions is over $400 million. While most of those pension amounts are relatively small, there is at least one million-dollar pension that has not been claimed. The Pension Benefit Guaranty Corporation guarantees pensions in the United States and maintains an unclaimed pension website. You can look for unpaid pensions by employee last name, the names of former employers, or the state where the employer was headquartered.
Government bonds are another frequent source of unpaid money claims. The U.S. Treasury used to operate an unclaimed property database that would help you locate lost bonds and claim those funds. It no longer operates that website, however you can still make claims for lost bonds by visiting the U.S. Treasury website at Treasury Direct. For more information or to find lost bonds, you can also contact the U.S. Treasury via phone at 844-284-2676.
Think you may be the beneficiary of an unclaimed life insurance policy? These can be difficult to find, and we suggest you begin your search by examining the decedent's papers, looking in safety deposit boxes, and checking with former employers. If you cannot find life insurance policy information that way, you do not want to stop your search; approximately 1 in every 600 Americans is the beneficiary to an unclaimed life insurance policy. While there is no specific life insurance database that allows you to search unclaimed policies nationwide, you can put your information on a database that allows insurers to search for you. This website is available through the National Association of Insurance Commissioners' Life Insurance Policy Locator Service.
How do you find unclaimed money in Florida?
The Florida Department of Financial Services Division of Unclaimed Property operates a website that allows you to search for unclaimed property in the state of Florida, which is accessible at https://www.fltreasurehunt.org .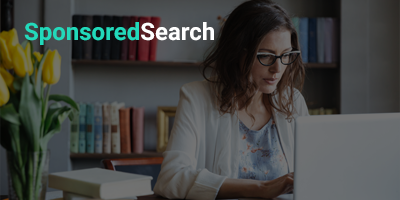 Search Public Records
How do you claim your unclaimed money in Florida?
To claim unclaimed property in Florida, after locating your property you request a claim form. Each claim form details the documentation that you must provide. This documentation will include a copy of a current identification with your current mailing address and documentation that proves the ownership of the account. Once it is completed, you mail the completed claim form and completed documentation to the address on the form. The Department then has 90 days after receiving a completed claim to make a determination of whether you are entitled to the unclaimed property. To prove your identity, you may be required to provide a driver's license or other government issued identity. To prove your address, if different from the address on your i.d., then you may need to provide other documentation, like a current utility bill, that shows your current mailing address.
If you are claiming property on behalf of a decedent, in addition to proof of ownership, you must provide a certified death certificate for the owner, along with identification and signed claim forms for all of the heirs of the owner.
How can I prevent my property from becoming lost or unclaimed?
The best way to ensure that you always have access to your property is to keep it from becoming lost and declared unclaimed property in the first place. We suggest you keep records of all monetary transactions that could lead to unclaimed property, including bank accounts, utility accounts, and security deposits for rental properties. These records should include the name of the company or institution, the account numbers, when deposits would be due to be returned to you, and any other identifying information. If you have property in a safe deposit box, then you should include information about the bank, including the physical location, the number of the box, and a spare key for the safety deposit box.
Other tips to avoid lost property include cashing all negotiable instruments when received, informing all financial institutions of any new addresses when you move, and signing up for electronic account notifications when they are available.
How do I make sure my heirs know where my assets are if I die?
While a will lets your executors know how you want your property to be distributed upon your death, they do not tell your executors where to find your money. In addition, life insurance policies are not handled inside of the probate system. To be sure that your heirs can locate your assets when you die, make sure that someone, usually your executor or administrator, has access to your financial records, including passwords.
Conclusion
Florida's Treasure Hunt website is the way to locate unclaimed money in the state of Florida. However, do not forget to check other states for unclaimed money there, as well. In addition, if you are looking for non-local sources of unclaimed money, make sure and check the national databases and websites that we referenced in the article. Good luck and happy hunting!