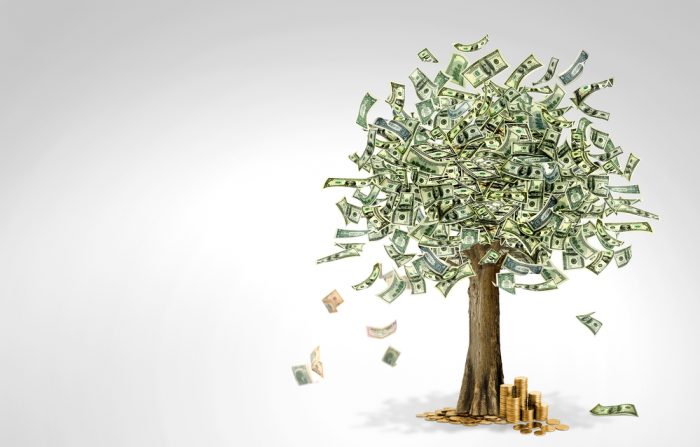 Did you know that there are millions of dollars of unclaimed money available in the United States right now?  If any of this money belongs to you finding it and claiming it can be as simple as running a search in the state where you last had possession of the money.  Read on to find out more about unclaimed property and how to find unclaimed money for free.
What is Unclaimed Property?
Unclaimed property generally refers to property where the owner has fallen out of contact with the person or organization that is the custodian of the property.  Custodians of property include a variety of different organizations that might hold money in someone else's name.  Examples include banks and other financial institutions, stores, and storage rental facilities.  Any property held by one of these custodians where the owner cannot be located may be considered unclaimed or abandoned property, though state rules vary on the types of property that are considered unclaimed for the purposes of their unclaimed property registers.  Generally, there are two types of property that do not become unclaimed property for the purposes of those registers: real property (real estate) and motor vehicles.  In addition, many state laws specifically address what happens to abandoned property left in rentals, both residential and storage facilities.  For that type of property, it is generally forfeited to the landlord after a period of non-payment.
How Does Property Become Unclaimed?
Property becomes unclaimed when the custodian of the property is unable to contact the owner of the property for a period of time that is listed in the relevant statutes for that state.  For most states, the period of time is at least a year and some states require much longer periods of time before property is deemed to be unclaimed.  You may also hear unclaimed property referred to as abandoned property, abandoned money, and unclaimed money.  In most states, losing contact does not simply mean that the owner has not checked in with the custodian of the property, but requires the custodian to make an effort to contact the owner using the last available contact information provided by the owner.  However, this is not the case in some states, where the burden of remaining in contact with the custodian remains on the property owner.  The burden is a small one, however, as even checking an account online is considered contact with the custodian.
How Much Unclaimed Money is in the United States?   
While individual amounts of unclaimed money can range from few cents to millions of dollars, there are billions of unclaimed dollars in the United States.  There is no central repository for all unclaimed money databases, though the National Association of Unclaimed Property Administrators (NAUPA) maintains links to most state and federal databases that have unclaimed property lists.  Unclaimed Money provides an alternative to the NAUPA website and expands upon their official state databases with links to pension websites, life insurance websites, and federal databases that may not be available on the NAUPA website.
Before You Begin
Many people find the process of trying to find unclaimed money for free daunting.  The process is not difficult or challenging, but it can be time consuming and get tedious.  That is why we recommend gathering the information that you will probably need to find and make your claims before you ever start searching.  You may be searching for money in your name or in someone else's name.  For each subject of the search, gather a list of all known addresses, full names (including birth names, maiden names, married names, and aliases), social security number, birth date, places of employment, and any life insurance policy information you may have. Having this information will make it easier for you to locate unclaimed property.
How to Find Unclaimed Money
You run a free unclaimed money search by searching various databases maintained by states, the federal government, and even private business organizations.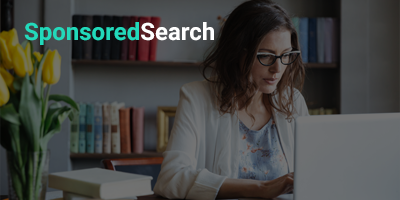 Search Public Records
State Searches
For most people, the search for unclaimed money begins at the state level.  This may include the state where you reside, as well as any states where you previously resided.  State law varies, but businesses in all states are required to send information about unclaimed money to state-run unclaimed property databases.  You can find links to all of those databases on our website.  In addition, you may be able to run a multi-state search on www.missingmoney.com, but be aware that not all states upload their information to that website.  If you find money on the state's database, you will be able to file a claim.  During the claim's process, the state will inform you of what type of proof is necessary to establish your claim.
Federal Searches
There are some federal and private databases that may be holding unclaimed money for you, as well.  Some of them are only a possibility if you have participated in certain groups or held certain jobs.  Some of these organizations include: FDIC, the Department of Housing and Urban Development, the National Credit Union Administration, and the Veteran's Administration Benefits Department .
The Internal Revenue Service (IRS) process money for all taxpayers.  If they are unable to get a refund to someone's provided address, they hold it as unclaimed money.  You can begin the process of tracking down unclaimed income tax return money on the  IRS's Where's My Refund? page.
The U.S. Treasury holds billions in unclaimed property, most of it in unclaimed savings bonds.  They do not have a transparent database to help locate this property, but claims are still possible.  You can find out more information by going to the U.S. Treasury website at Treasury Direct.
Another federal database that can help people find unclaimed money for free is the Pension Benefit Guaranty Corporation (PBGC), which is a government-run corporation that guarantees individual private pension benefits.  Some people have earned pension benefits and do not even realize that they have them.
The Department of Labor is responsible for recovering back wages when employers break labor laws.  You can search the DOL's database of workers to see if you have money to be claimed.  However, unlike many agencies, the DOL only holds unclaimed wages for a short period of time- three years.
The U.S. Department of Veterans Affairs (VA) maintains a database for unclaimed VA insurance funds.  These funds may be for beneficiaries, but potential policyholders should check it as well, since it may have rebates for them.  This is only for VA policies; Servicemembers' Group Life Insurance and Veterans' Group Life Insurance are in separate databases.
One non-government site to search is the National Association of Insurance Commissioners' Life Insurance Policy Locator Service, which operates differently than many search databases.  It is a group of life insurers and does not maintain a searchable database.  Instead, you input search parameters and it distributes the information to its members' insurance agencies, which will notify you if you have a possible match.
Conclusion
As you can see, finding unclaimed property for free might be time consuming, but it is not difficult.  Running a free unclaimed money search means doing a little research to discover where unclaimed money might be located, then methodically checking all of the applicable state, federal, and private databases that might have that money.  Our individual state and federal guides can help you locate those databases and provide tips on how to streamline your search process.