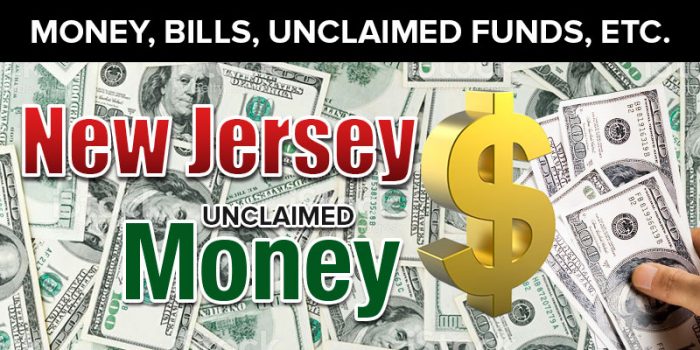 Have you been on the hunt for unclaimed property in New Jersey?  When you first begin, an unclaimed property search the process can be daunting.  However, in this handy guide we provide you with a step-by-step process for conducting a thorough unclaimed money search for New Jersey.
Like most states, New Jersey maintains a state unclaimed money database.  In New Jersey, this database is maintained by the State of New Jersey Department of the Treasury.  This database is designed to help New Jersey comply with its state laws regarding unclaimed property, to help people find their unclaimed property, and to help simplify the claims process.  In addition, we have provided information and links to some other websites, which should be included in many property searches.  Combine that information with our easy steps to locating money in different databases, and you have a simplified approach to finding unclaimed property.
Although finding unclaimed money is a relatively simple process, it can be a very time-consuming one.  That is because most searches are going to need to include multiple databases.  That is because you want to search in all states in which you or the person for whom you are searching have ever resided.  In addition, you want to look at some federal databases to see if you have unclaimed money that is not required to be reported to the state databases.
Once you have finished reading this how-to guide, you will be an unclaimed property expert and ready to start your search.  You will learn: the definition of unclaimed property; how to search for unclaimed property; where to search for unclaimed property; the purposes of unclaimed money databases; how unclaimed property laws work; why some property is not in state unclaimed money databases; how to file a claim for your unclaimed property; information about third-party "finder" services that will search for unclaimed property and claim it on your behalf; and how to avoid having unclaimed property in the future.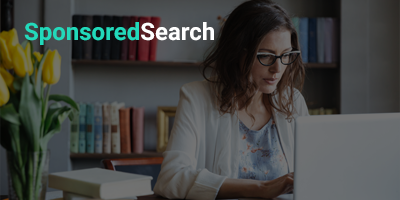 Search Public Records
New Jersey's Unclaimed Property Database
Fortunately, now that states maintain a statewide list of unclaimed property, you no longer have to search for property in each county.  New Jersey's unclaimed property database covers all of its counties:  Atlantic, Bergen, Burlington, Camden, Cape May, Cumberland, Essex, Gloucester, Hudson, Hunterdon, Mercer, Middlesex, Monmouth, Morris, Ocean, Passaic, Salem, Somerset, Sussex, Union, and Warren.
What Is Unclaimed Money?
Unclaimed money, which may also be referred to as unclaimed property, is money with a known owner, but whose owner cannot be located.  The holder of the property, usually a financial institution or other business entrusted to hold the property on behalf of the owner.  Usually, then, the financial institution has become unable to reach the property owner.  This can happen for a number of reasons, such as a change in address or phone number.  Without contact from the holder, the owner of the property may forget about the property.  Therefore, the lack of contact between an owner and a holder triggers some unclaimed property reporting requirements.  The abandonment period for each type of property is determined by New Jersey's Unclaimed Property Statute.
The property is turned over to the state to prevent the holder from claiming the property owner's property.  The state does not take ownership, but merely takes custody of the property for the original owner. In fact, if property is not claimed it remains in the Unclaimed Property Trust Fund in perpetuity or until a valid claim is submitted and processed.
Does New Jersey keep all unclaimed property until the actual owner is located?
New Jersey's unclaimed property laws generally refer to money that is held as money, not to real or personal property.    However, unclaimed property can consist of a variety of different types of properties, both tangible and intangible, which is unclaimed by its rightful owner.
Not all property escheats to the state of New Jersey, even if the rightful owner is or was a New Jersey resident.  For example, property that is held by some branch of the federal government, like the IRS, does not escheat to the state.  U.S Treasury bonds, pension funds, and some life insurance policies also do not escheat to the state.
What New Jersey State Laws govern unclaimed money and property?
N.J. Stat. Ann. § 46:30 et al. contain New Jersey's Uniform Unclaimed Property Act.  This act defines abandoned property, classifies various types of property, sets up the statutory time periods for abandonment for different types of property, discusses the property handling of abandoned property, sets up notification requirements, determines what type of abandoned property information the state may share in its databases, and details how the state will handle unclaimed property claims.
What are examples of unclaimed property or money?
When people think of unclaimed money, they often thing of money deposited in a checking or savings account.  While those funds certainly qualify under the unclaimed property statutes, they are not the only type of unclaimed resource.  Other forms of unclaimed property include: insurance payments, mineral rights, money placed as a deposit for rent or utilities, and a variety of other types of property.
How much unclaimed property is out there?
According to the  National Association of Unclaimed Property Administrators (NAUPA), there is about $42 billion in unclaimed property in the United States.  Some states report the amounts of their unclaimed property claims.  However, New Jersey laws only allow for the release of the property owner's name and address.  Therefore, it is difficult to determine how much unclaimed property, at any time, is in the state of New Jersey.
How long does New Jersey hold unclaimed money?
The state of New Jersey holds unclaimed property for an indefinite period of time until it is claimed by a rightful owner or his or her heirs.  Once it is identified as unclaimed property, the state of New Jersey will hold that property indefinitely for the original owners and/or their heirs.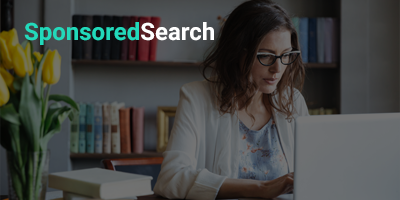 Search Public Records
Where can I find unclaimed property?
Many state and federal agencies have their own databases for unclaimed property.  The state of New Jersey does not operate its own database.  Instead, it works with www.missingmoney.com.  This website works with states and provinces to provide information about missing money throughout the United States.  However, it may not have access to all of the information you could find in a state database; for example, it is updated weekly, while some state databases may be updated daily.  In addition, it might not have information about funds held outside of state or provincial databases.
Why does New Jersey not operate its own unclaimed property register?
Because the State of New Jersey's Unclaimed Property Administration (UPA) works with missingmoney.com to provide secure information that enables property owners to reunite with their lost or abandoned property, they have chosen not to set up a separate state-run website.
Why does New Jersey take possession of unclaimed property?
Like other states and provinces, New Jersey developed unclaimed property laws in order to ensure that the actual owners of property were able to access that property if they lost control of it.  Prior to that, holders often took de facto ownership of abandoned property.
Does the State of New Jersey make any efforts to locate the rightful owners of money or property?
Yes.  New Jersey takes significant steps to locate owners of unclaimed property, including semi-annual unclaimed property newspaper advertisements
What information do you need to run an unclaimed property search?
This is a question that has a different answer in New Jersey than in other states.  Generally, when you run an unclaimed property search, you want to have as much information as possible.  This not only makes it easy to run a broad search, but also allows you to easily transition from the search process into the claims process.  As a result, we usually tell people to have the following information available to run an unclaimed property search: full name; other names that may have been used such as maiden names, prior married names, nicknames, aliases, and common misspellings of your name; current address; prior addresses; employers and their addresses; insurers and their addresses; any professional organizations like unions; and the social security number for the person for whom you are searching.  However, in New Jersey, most of that information is considered private information and is not released on an unclaimed property site.  Instead, all you can search for is name and address.
Searching for unclaimed property is the easy part, and, given that New Jersey releases less information about property than other states, it can be easy to think you have a claim that is not actually yours.  Therefore, you want to make sure you have access to documentation that backs up your claim to the property.  The type of documentation that you may have to provide may depend on the type of property you are claiming.
How do you find unclaimed money?
The best way to conduct an unclaimed money search is to prepare a way to handle the search.  To determine where you need to search, think about all places where you have lived or done business in the past.  Then, think about any federal sources of unclaimed income that might be on your list.  Do you or the person for whom you are searching belong to any special groups that might have an unclaimed property database?  For example, Holocaust victims and their survivors may want to access special Holocaust victim unclaimed property databases.    Most searches will want to include federal and national databases, such as the IRS or the U.S. Treasury.
Once you have made your list of places you need to search, then you need to find those databases.  State databases are relatively easy to locate; they are generally operated by the state treasurer for each state.  Even if they are not operated by the state treasurer, like New Jersey's database, which is operated by a third party, the state treasurer cooperates with the database.  There are several different names for the state treasurer, including: financial officer, chief financial officer, comptroller, controller, and treasurer.
In addition, when you are running your search, you might want to look for names similar to your own.  Keep in mind that misspellings or typos could result in your property being listed in a name similar to yours, instead of under your own name.
Should I hire a finder to conduct the search?
N.J.S.A. § 46:30B-106 discusses heir finders/locator services.  Finders are any individual or business that acts as your agent in recovering lost or abandoned funds.  The decision whether or not to hire a finder is a personal decision.  Keep in mind that once property is escheated to the state, New Jersey does not charge any fees for the processing and recovering of property.  Finders will charge fees for their services.  Therefore, if you have the time to commit to the search process, you will recover more money than if you use a finder service.  However, if you do not have the time to conduct a search or fill out a claim, then using a finder service can be a great way to recover your unclaimed funds.
If you get any unsolicited offers for finder services, you should be careful of them.  While legitimate finder services may approach you, phishing scams may also use the guise of the finder service to try to get personal information in order to commit identity theft.
Are there sources for unclaimed property other than the state databases?
Yes.  As you can see, the state of New Jersey works with the Missing Money website to provide information.  This site has state links, but is not itself a state database.  In addition, there are other types of property that never make it into a state database.  Some sources of this property include unpaid life insurance benefits, uncashed federal tax refunds, unclaimed US Treasury bonds, and unclaimed federally guaranteed pension benefits.
The first federal source we suggest you check is the Internal Revenue Service.  What many people do not realize is that the IRS does not forward tax refund checks.  Instead, if the recipient is no longer at the provided address and has not updated his or her address with the IRS, then the refund is returned to sender and held by the IRS.  In fact, the IRS is a major caretaker for unclaimed funds, holding millions of dollars in unpaid income tax returns.  In addition, unlike state unclaimed funds, federal unclaimed funds held by the IRS might not be held indefinitely.  That is why the IRS provides an easily searchable database to help locate these funds.
The U.S. Treasury, which you can find at Treasury Direct is another source to check.  Until recently, it operated an easily searchable database for lost treasury bonds that made locating and claiming unclaimed treasury bonds easy.  For some reason, it has discontinued that process.  However, you can still use their resources to claim unclaimed bonds.  You can visit them online or call them at 844-284-2676, if you need help with the process.
Many people are unaware that pension benefits in the United States are guaranteed by the Pension Benefit Guaranty Corporation.  It operates a website that helps people locate unpaid pension benefits.  The amount of money in unpaid pension benefits is significant: it is currently over $400 million, with over 70,000 potential claimants.  At least one of those unclaimed pensions in the million-dollar range.  Searching that site is much easier if you know the employer's name and the states where an employee worked and where the employer was headquartered.
Another surprising source of unclaimed funds is life insurance policies.  Some state databases will have information on some unclaimed life insurance benefits, but that information is rarely complete.  There is no single federal database to find them.  Ideally, if you know the insurer, you can directly contact the insurer.  If you do not, then we recommend visiting the National Association of Insurance Commissioners' Life Insurance Policy Locator Service.  This is not a searchable database that allows you to look for unclaimed policies.  Instead, you can enter information, which will go into their database, which insurers can search when trying to find beneficiaries to their policies.
How do you find unclaimed money in New Jersey?  
The State of New Jersey Department of the Treasury Unclaimed Property Administration does not maintain a database at its website, https://www.unclaimedproperty.nj.gov/faqs-public.shtml.  Instead, it uses a third-party service, www.missingmoney.com, to provide that database.  At that website, you can search for unclaimed property by name and address.
How do you claim your unclaimed money in New Jersey?  
There are different procedures for recovering certain types of money in New Jersey.  Fortunately, the Missing Money website will have detailed steps for recovering money for each type of claim.  You will need to provide proof of your identity and proof of ownership, including probably providing your social security number.  You may need to provide a death certificate if claiming property on behalf of another.
How can I prevent my property from becoming lost or unclaimed?
While we hope our site has been helpful in giving people information on how to locate unclaimed property, the best way to make sure that you have access to your property is to make sure it does not become unclaimed in the first place.  We recommend keeping detailed financial records that describe the location of all of your accounts.  The information that should be included in those records include: the business name, the branch location if that is important, the account number, the name on the account, when the account was opened, the date that deposits are due, the contact information for the holder, and the dates you should expect refunds.  If they offer electronic banking, we recommend opting-in to it as a way to ensure that you are always accessible.  Finally, if you have property in a safety deposit box, make sure and note the location of the box, the box number, and provide a second key for whoever you designate to handle your affairs in the event of your death or incapacity.
How do I make sure my heirs know where my assets are if I die?
In addition to leaving a will, be certain to ensure that a trusted person, usually your executor or administrator, knows the location of your various financial accounts and has the information necessary to access them.
Conclusion
Searching for unclaimed money in New Jersey can be a little like a treasure hunt.  You may not recover a vast fortune, in fact, most recoveries are relatively small, but there are people out there with millions in unclaimed funds.  Why not check to see if you are one of the lucky ones?