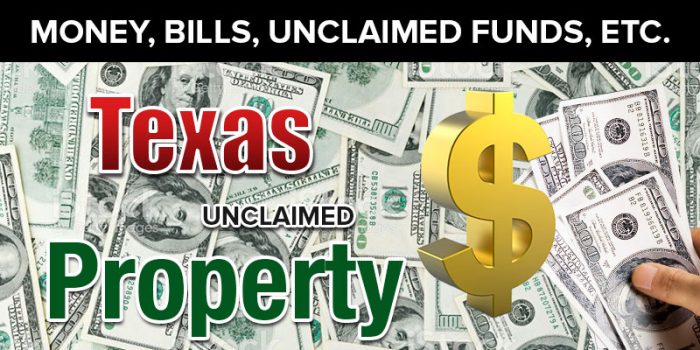 The Texas Comptroller's Office Unclaimed Property Division operates a website for its unclaimed property program, which allows people to easily search for unclaimed property in the state. The website is www.ClaimitTexas.org. The website allows people to run self-service searches, update claim documentation directly to the website, and even use smartphones and tablets to run their searches. In addition to looking at the website, you can also call the Comptroller's Unclaimed Property Division at 800-321-2274 (CASH).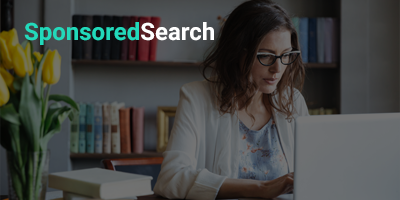 Search Public Records
At the website, search for unclaimed property by going to the property search page and typing in last or first name, business name, or the property i.d. number into the search bar. Once you find property you can claim, click the "claim" button on the website. After you have completed your search, you click the "view claimed properties" button to begin the claims process.
In addition, Texas is one of the states and territories that uses Missing Money to help handle its missing property claims. Therefore, you can look for unclaimed property in Texas by visiting www.missingmoney.com, where you can also search for unclaimed property in the following states or territories: Alabama, Alberta Canada, Arizona, Arkansas, Colorado, District of Columbia, Florida, Idaho, Illinois, Indiana, Iowa, Kentucky, Louisiana, Maine, Maryland, Massachusetts, Michigan, Minnesota, Mississippi, Missouri, Montana, Nebraska, Nevada, New Hampshire, New Jersey, New Mexico, New York, North Carolina, North Dakota, Ohio, Oklahoma, Puerto Rico, Rhode Island, South Carolina, South Dakota, Tennessee, Utah, Vermont, Virginia, West Virginia, and Wisconsin.
Looking for unclaimed property is similar in the various states, even if they use their own unclaimed property websites. Running a Missing Money search is the same for each state. Therefore, if you have previously run an unclaimed property search, you might be able to use the same strategies to search in Texas. However, we have prepared a tutorial that will take you step-by-step through an unclaimed property search in Texas. You can also visit our other state-specific tutorials for information about how to run unclaimed property searches in those states.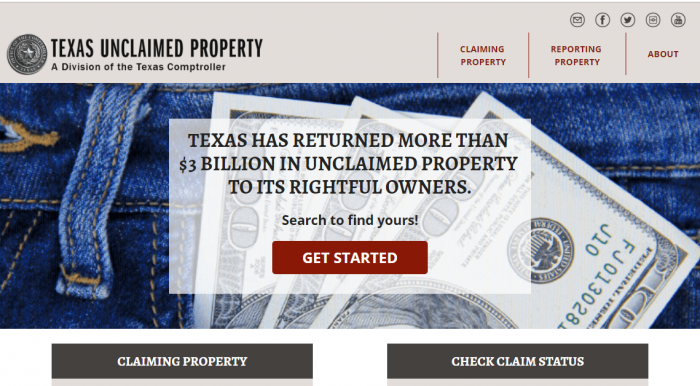 Texas Unclaimed Property Database
Texas is a huge state, with 254 counties, which can be pretty intimidating for a property search. Imagine if you had to run individual searches in: Anderson, Andrews, Angelina, Aransas, Archer, Armstrong, Atascosa, Austin, Bailey, Bandera, Bastrop, Baylor, Bee, Bell, Bexar, Blanco, Borden, Bosque, Bowie, Brazoria, Brazos, Brewster, Briscoe, Brooks, Brown, Burleson, Burnet, Caldwell, Calhoun, Callahan, Cameron, Camp, Carson, Cass, Castro, Chambers, Cherokee, Childress, Clay, Cochran, Coke, Coleman, Collin, Collingsworth, Colorado, Comal, Comanche, Concho, Cooke, Coryell, Cottle, Crane, Crockett, Crosby, Culberson, Dallam, Dallas, Dawson, Deaf Smith, Delta, Denton, DeWitt, Dickens, Dimmit, Donley, Duval, Eastland, Ector, Edwards, Ellis, El Paso, Erath, falls, Fannin, Fayette, Fisher, Floyd, Foard, Fort Bend, Franklin, Freestone, Frio, Gaines, Galveston, Garza, Gillespie, Glassock, Goliad, Gonzales, Gray, Grayson, Gregg, Grimes, Guadalupe, Hale, Hall, Hamilton, Hansford, Hardeman, Hardin, Harris, Harrison, Hartley, Haskell, Hays, Hemphill, Henderson, Hidalgo, Hill, Hockley, Hood, Hopkins, Houston, Howard, Hudspeth, Hunt, Hutchinson, Irion, Jack, Jackson, Jasper, Jeff Davis, Jefferson, Jim Hogg, Jim Wells, Johnson, Jones, Karnes, Kaufman, Kendall, Kenedy, Kent, Kerr, Kimble, King, Kinney, Kleberg, Knox, Lamar, Lamb, Lampasas, La Salle, Lavaca, Lee, Leon, Liberty, Limestone, Lipscomb, Live Oak, Llano, Loving, Lubbock, Lynn, McCulloch, McLennan, McMullen, Madison, Marion, Martin, Mason, Matagorda, Maverick, Medina, Menard, Midland, Milam, Mills, Mitchell, Montague, Montgomery, Moore, Morris, Motley, Nacogdoches, Navarro, Newton, Nolan, Nueces, Ochiltree, Oldham, Orange, Palo Pinto, Panola, Parker, Parmer, Pecos, Polk, Potter, Presidio, Rains, Randall, Reagan, Real, Red River, Reeves, Refugio, Roberts, Robertson, Rockwall, Runnels, Rusk, Sabine, San Augustine, San Jacinto, San Patricio, San Saba, Schleicher, Scurry, Shackelford, Shelby, Sherman, Smith, Somervell, Starr, Stephens, Sterling, Stonewall, Sutton, Swisher, Tarrant, Taylor, Terrell, Terry, Throckmorton, Titus, Tom Green, Travis, Trinity, Tyler, Upshur, Upton, Uvalde, Val Verde, Van Zandt, Victoria, Walker, Waller, Ward, Washington, Webb, Wharton, Wheeler, Wichita, Wilbarger, Willacy, Williamson, Wilson, Winkler, Wise, Wood, Yoakum, Young, Zapata, and Zavala counties. Fortunately, you do not have to run individual searches, because Texas offers a single comprehensive website for all unclaimed property held in the state.
What is Unclaimed Property?
The terms unclaimed property and unclaimed money refers to funds that are in financial institutions or other companies that hold money for people, which have had no activity or contact with the owner of the funds for at least a year. The types of accounts that have unclaimed funds are usually savings accounts, checking accounts, stocks, security deposits, uncashed dividends, IRS refunds, or state tax refunds. Other common forms of unclaimed property include traveler's checks, uncashed money orders, uncashed payroll checks, refunds, trust distributions, insurance payments, insurance refunds, life insurance policies, unclaimed annuities, customer overpayments, mineral royalty payments, and certificates of deposit. However, any time that a company or financial institution is holding onto money that belongs to another party and has not been in contact with the actual owner for a period of at least a year, those funds are unclaimed money.
In addition to unclaimed money, you may also hear the term unclaimed property. Just like unclaimed money, unclaimed property is property being held by a financial institution or other company, where the institution has had no contact with the owner of the property for at least a year. Things placed in safety deposit boxes are a common form of unclaimed property, though any property held by a company or institution for another may be unclaimed property. What makes unclaimed property slightly different from unclaimed money is that many companies that might regularly hold property for a person have contracts allowing them to dispose of the property if it is not claimed within a certain period of time. This is because, unlike money, unclaimed property can actually be very expensive for a business to keep for the original owner.
How Much Unclaimed Property in Texas?
According to the National Association of Unclaimed Property Administrators (NAUPA), there is approximately $42 billion in unclaimed funds in the United States right now. Every state in the United States, including Texas, as well as U.S. territories and many foreign countries have unclaimed property programs. Before unclaimed property programs were established, many of these institutions that held property would often hold onto that property indefinitely, and unclaimed property would eventually become the property of the state. The purpose of the programs is to ensure that there is a centralized way to allow property owners to recover their assets.
These unclaimed property registries have been incredibly effective at helping owners locate their property. They manage to get roughly half of unclaimed property back to the real owners each year. While these returned funds can be a significant amount to the original property owners, the loss in funds to the state is not significant; in most states, unclaimed property only accounted for less than 1% of a state's funding.
In Texas, the unclaimed property program began in 1962. Since that time, the state has returned more than $2 billion in unclaimed property to its rightful owners. Since these programs have been available online, making access to information about unclaimed property easier, as well as making it easier for people to claim unclaimed property, the amount of property returned to the rightful owners has skyrocketed. In fiscal year 2017, the state returned more than $281 million in claims to the rightful owners of the property.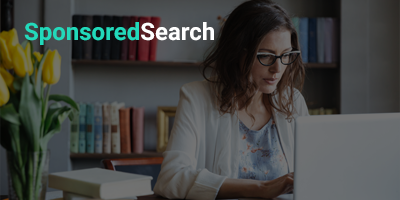 Search Public Records
Texas's Unclaimed Property Finder
You can find Texas's unclaimed property finder at the Texas Comptroller's Unclaimed Property Division Claim It Texas website.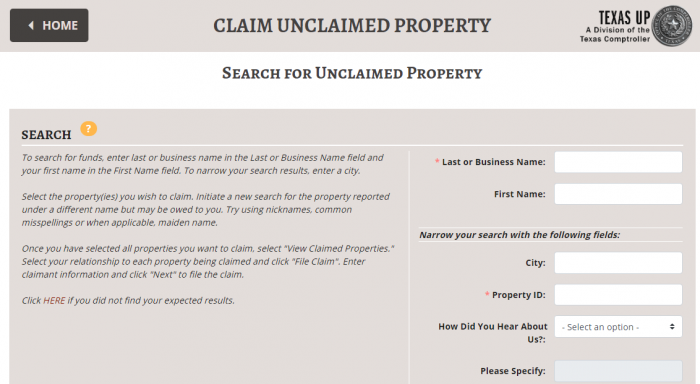 Texas gives you the option of search by last or business name, first name, city, and property id. You are also asked how you heard about their service, but are not required to fill in that information.
To have consistency between our searches, we use the same name, Bob Smith, for all of our tutorials. We have found this makes it easier for people to compare information across tutorials. We intentionally chose a very common name because there are some potential pitfalls when looking for common names- you can get too many search results to be able to search through them. Therefore, you might have to add in additional search parameters, and we take you through those steps, as well.
We begin the search by searching for the last name Smith: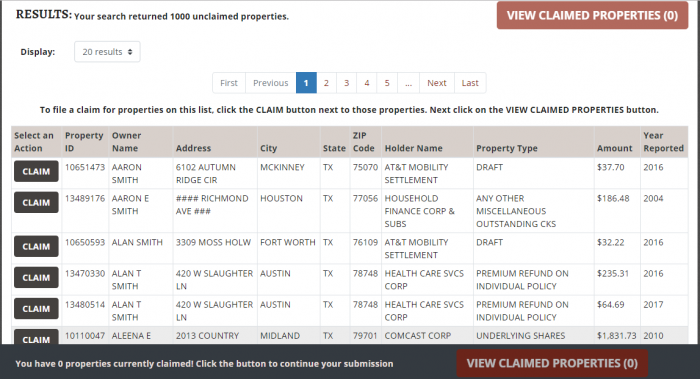 You can see that the search had 1000 unclaimed properties; actually, it had more. Most state search tools, including the one in Texas, limit the number of potential results to 1,000. To narrow down the search, we can try adding the first name Bob: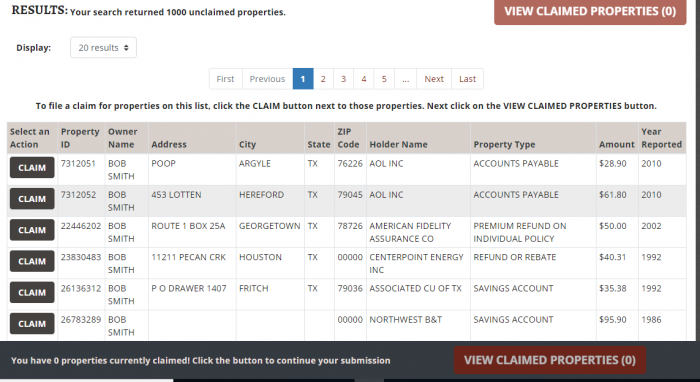 There are still more than 1000 potential properties. We can further narrow the results by adding a city to the search. We are going to use the city of Houston because it is a very large city and we want to make sure you understand how to handle extensive search results: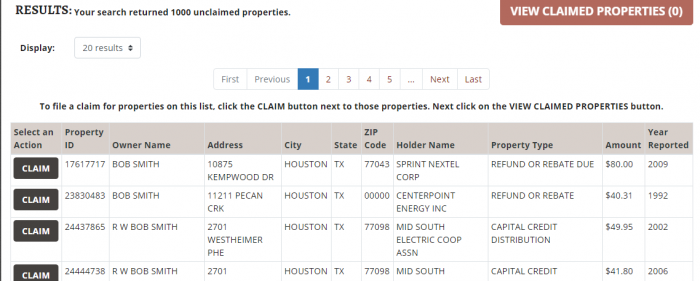 While there are still over 1,000 results, if you page through them you discover that the Bob results actually end pretty quickly, and other names associated with Bob, like Bobby, show up in the results. Therefore, you probably have a manageable number of results just by going down to this level of a search.
Texas provides a substantial amount of information about each piece of unclaimed property, including a property ID, the owner name, the last known address for the owner, the city, sate, and zip code, the name of the holder, the type of property, the amount of the property, and the year that the property was reported.
As with most other sites, in order to claim a property, you will hit the claim property button on the left of the property ID's number. Doing so changes the look of the page. Once you have claimed a property, instead of a claim button on the left of the property you will see a remove button.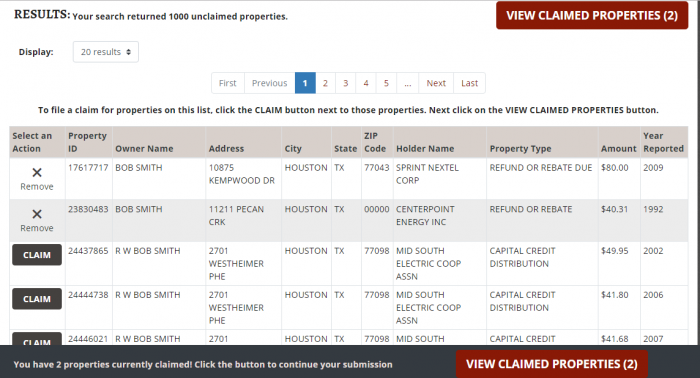 To see all of the properties that you have claimed, hit the view claimed properties button, which will be located in two places- the top right of your screen and the bottom right of your screen. Hitting that button takes you to a page that looks like this: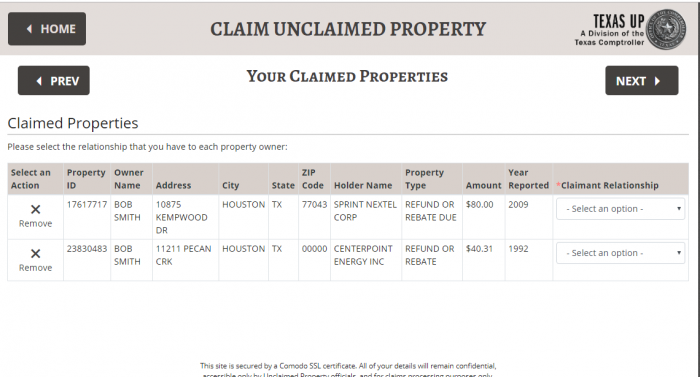 You will notice that for each property you claim, you are asked to select a claimant relationship. The options given are: owner, POA (power of attorney) for owner, legal heir, court appointed administrator/executor, trustee, parent, legal guardian, government entity, officer for a business.
Once you pick your relationship, you click the next button and are taken to an information form: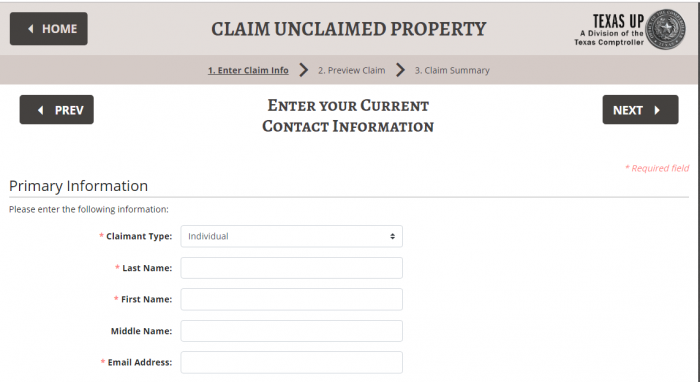 The form asks you for your claimant type, last name, first name, middle name, email address, home phone, social security or tax ID number, and address information. Once you fill in the claim and submit it, you are given additional information about what type of proof you need to provide to substantiate your identity and/or the claim to the property.
Unclaimed Property Laws in Texas
You can find Texas Unclaimed Property Law in Texas Property Code Title 6, Chpt. 71 et al.
Texas Unclaimed Property FAQ
How long does Texas hold unclaimed property?
Texas will hold unclaimed property indefinitely for owners and their rightful heirs.
Examples of Unclaimed Property
The types of accounts that have unclaimed funds are usually savings accounts, checking accounts, stocks, security deposits, uncashed dividends, IRS refunds, or state tax refunds. Other common forms of unclaimed property include traveler's checks, uncashed money orders, uncashed payroll checks, refunds, trust distributions, insurance payments, insurance refunds, life insurance policies, unclaimed annuities, customer overpayments, mineral royalty payments, and certificates of deposit. However, any time that a company or financial institution is holding onto money that belongs to another party and has not been in contact with the actual owner for a period of at least a year, those funds are unclaimed property.
Does Texas make efforts to locate owners?
Texas has some outreach efforts, but its primary efforts to locate owners are centered around the Claim It database.
Other sources to search besides the Texas unclaimed property database?
In addition to searching state treasury websites, there are other places that you will want to look when looking for unclaimed property. The Internal Revenue Service has an unclaimed property website that allows you to look for undelivered refund money. This is an often-overlooked source of unclaimed property, but an important one to investigate because IRS refunds are frequently not deliverable.
The Pension Benefit Guaranty Corporation has a searchable database that will allow you to look for unclaimed pension money. The Pension Benefit Guaranty Corporation is a U.S. government agency whose job it is to guarantee pensions for U.S. workers. The agency is currently holding over $300 million in unclaimed funds for workers across the U.S. The amount of these unclaimed funds varies tremendously; some accounts hold mere pennies, while others are almost a million dollars. In Texas, there were almost 2,500 unclaimed pensions in 2013, with over $12 million in unclaimed pension money. The website offers a tool for people to search for their pensions by last name, company name, or the state where the company was headquartered.
Another important federal site to examine when looking for unclaimed money is Treasury Direct. It used to have a website allowing you to easily search for unclaimed savings bonds and payments. It no longer operates the same service, but does still allow you to claim lost, stolen, or destroyed bonds. You can contact the United States Treasury's customer service line at 844-284-2676.
Unclaimed life insurance policies can be difficult to find, as they may not be on any state websites. The only way to be sure that you have not missed any unclaimed life insurance policies is to individually check the websites for the insurers. This can be incredibly time consuming, but it may be worth the time. Approximately 1 in every 600 Americans is the beneficiary of an unclaimed life insurance policy, with the average payout being around $2,000. The most obvious first step in looking for an unclaimed life insurance policy is by checking the deceased's paperwork and looking for information about life insurance policies. These are often held in safe-deposit boxes, so locating any safe deposit boxes on unclaimed property websites is a good first step. If you find out that a policy existed, but cannot find the policy, you can still contact the company for benefits. Sometimes, you may find evidence that a policy existed, but may not be able to find the insurance company. The state insurance department may have information, but you need to know where the policy was purchased. If you cannot find the insurance company in the state where the deceased lived at the time of death, check nearby states and states where the deceased lived prior to his or her death. Keeping in mind that many life insurance policies are employer-sponsored, check with the deceased's former employers, labor unions, and professional associations. Even if an insurance company is no longer in business, a successor may still hold the policies. The National Association of Insurance Commissioners' Life Insurance Policy Locator Service allows consumers to submit a request to have member insurers check their files and see if there are any unclaimed benefits.
One of the reasons that it is important to look at the IRS is because the IRS does not forward mail if a tax refund check is returned to them. They explain this policy on their website: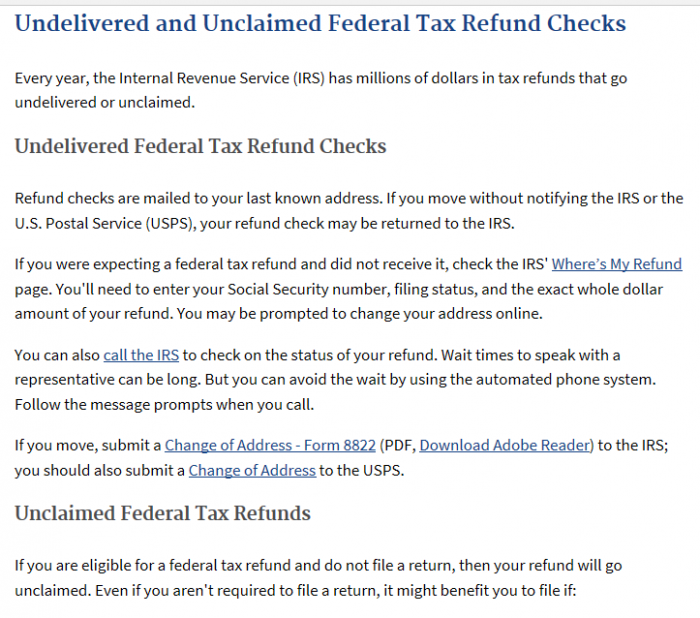 Fortunately, if you think you should be getting a tax refund, but have not received it, you can check the IRS's Where's My Refund? page: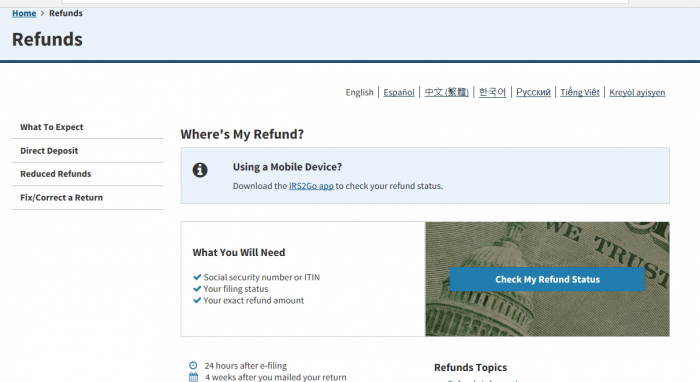 The U.S. Treasury is not nearly as transparent as the IRS, but you can get started on your unclaimed property search by going to their page, or by calling them at 844-284-2676. You can find them at the Treasury Direct website: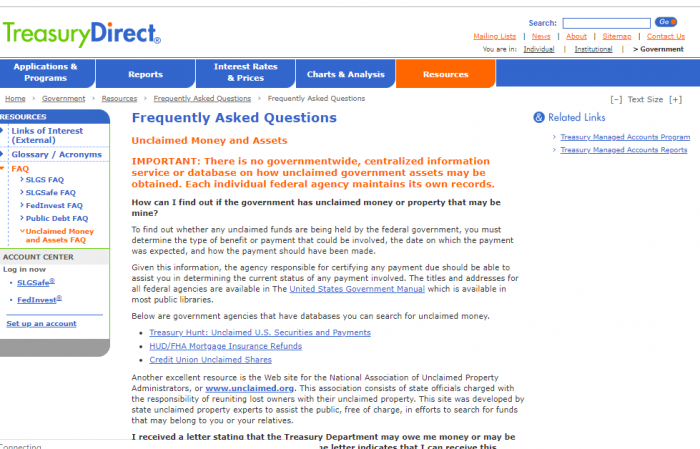 The Pension Benefit Guaranty Corporation (PBGC), operates a searchable database. Even if you do not think you have missing pension money, we recommend searching this database just to be sure: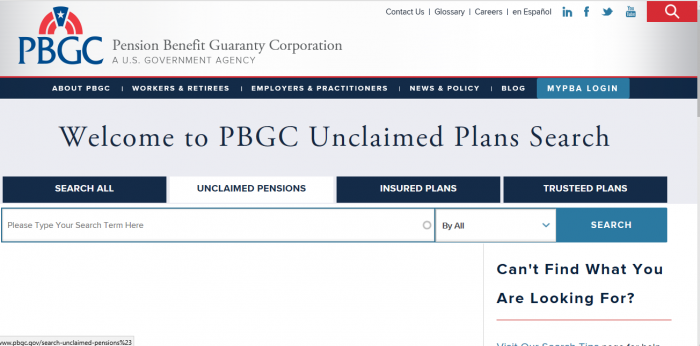 The National Association of Insurance Commissioners' Life Insurance Policy Locator Service can help you find out if you are the beneficiary of any unpaid life insurance policies by submitting your information to its member agencies, who will search to see if they owe you any money: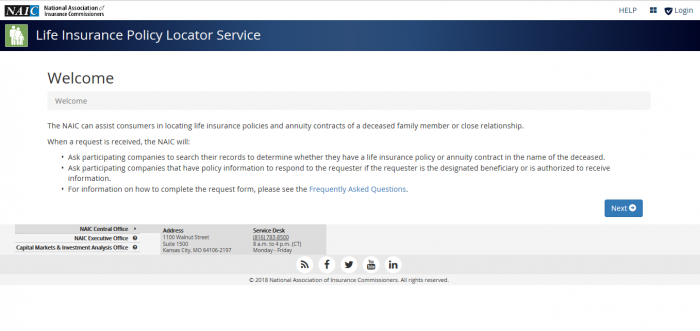 In addition, you might want to search the following sites: the FDIC, the Department of Housing and Urban Development, the National Credit Union Administration , and the Veterans Administration Benefits Department. While not everyone will have money in these organizations, depending on your history you should add them to your search.
What is the best way prevent my property from becoming lost or unclaimed?
The best way to make sure that you do not have unclaimed property is to prevent that property from becoming lost in the first place. Property is only considered unclaimed if the institution holding the property has no contact with the owner for a year or more. Therefore, make sure that the places that hold your money have a way to contact you, and update them about address changes, changes in marital status, or deaths. Many financial institutions do not have their mail forwarded, in order to protect your privacy, so do not assume that a mail forwarding order will mean that your financial information will be forwarded when you move. Instead, you need to contact the institution directly and provide them with your new contact information. When you open a new account, keep a full and complete record of that account with your other financial information. The information should include the institution name, the account number, and the name on the account. The types of accounts that should be included in this list are savings and checking accounts, stock certificates, rent deposits, and utility deposits.
There are other steps you can take to ensure that your property does not become unclaimed. First, if possible, opt to have your account statements handled electronically and opt for monthly reminders of your account status. Then, if you move, you will still receive information about your account via email. Next, cash all checks promptly when they are received. This is especially important for checks that are not coming from an individual, like payroll checks, insurance checks, and dividends. Another step may seem obvious but is something many of us neglect to do: read communications from your financial institutions and respond to their requests for action, when they are made. If you have a safety deposit box, write down the information for the box including the bank's name, the bank's address, and the box number; then give a duplicate of that information, along with an extra key, to a trusted person.
How do I make sure my heirs know where my assets are if I die?
One way that property becomes unclaimed is upon the death of the owner of the property. Most states, including Texas, have laws governing how money passes to heirs if a person dies intestate, or without a will. However, it can be very difficult for heirs to locate property, and financial institutions holding the property are not automatically notified when a property owner dies. You can help prevent your property from becoming unclaimed property by preparing a will that details the disposition of your assets and making sure that the executor of your will has access to your financial records upon your death.
Should I hire a finder to conduct the search?
You can use a third-party service to find and claim your money. These services, known as locator services, generally charge a percentage of the funds in order to locate and claim your money. They will need access to your personal information, usually including your social security number, so make sure to choose a reputable firm. Reasonable rates for locator services are in the 10% to 20% range. Most services will look for free and will not expect payment until they find and return your funds to you. However, using a third-party service is not necessary; the state handles the claim process for free.
Why does Texas take possession of unclaimed property?
The state of Texas handles unclaimed property as a consumer protection statute.
Conclusion
Finding unclaimed property in Texas can be a time-consuming process, but it is relatively simple. You can use the Texas' Comptrollers website to locate and claim unclaimed property in Texas, as well as several federal websites to help you find property that may be held by the U.S. government or outside of the state. However, if you are running a search for unclaimed property, do not forget to look at any other states in which you may have lived, or, if you are searching for property for a person who is deceased, where they may have lived.