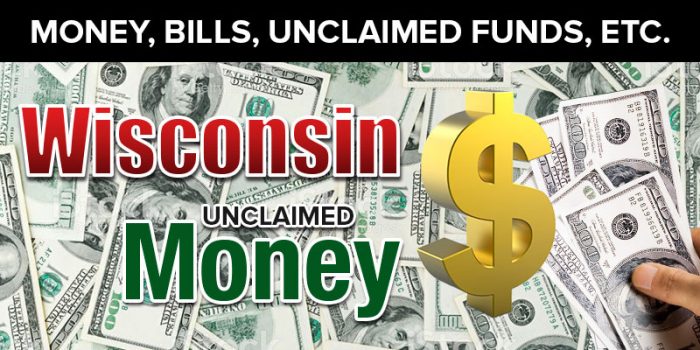 The State of Wisconsin's Department of Revenue is responsible for handling unclaimed money in Wisconsin. You can search for unclaimed property at the state's unclaimed property website.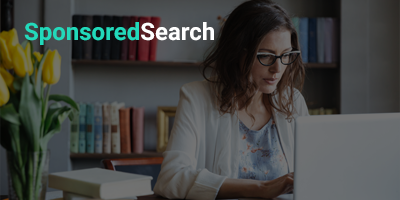 Search Public Records
Wherever you live, we always suggest starting your unclaimed property search at your state's unclaimed property page. Every state and U.S. territory has its own unclaimed property page, where you can search for unclaimed property that has escheated to that state. Most types of property will be placed in the custody of the state of the owner's last known residence. However, we urge you not to stop your unclaimed property search at your state's page. Instead, think of it as the start of your search.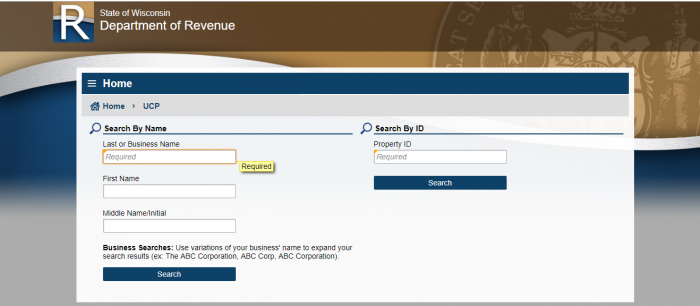 To increase your chances of finding property that you have abandoned, you need to expand your search. You will want to include other states; not just states where you have lived, but any states where you may have assets. In addition, some types of property never escheat to the state. You will want to look at some databases managed by the federal government or held at the national level in order to find those assets. Knowing that you have to search multiple sites can be overwhelming, but this guide will help you understand the whole unclaimed property search process.
Whether this is your first attempt to find unclaimed property or you consider yourself a seasoned pro, there are probably some things you do not know about how to optimize your unclaimed money search. In this handy guide to searching for abandoned property, we will cover the most frequently asked questions about abandoned/unclaimed property/money searches, including:
(1) What is unclaimed property and unclaimed money?
(2) Is abandoned property the same as unclaimed property/money?
(3) How does Wisconsin determine what property is defined as unclaimed or abandoned?
(4) What is the time period for unclaimed property in Wisconsin?
(5) What steps should I include in my unclaimed property search?
(6) How do I make an abandoned property claim in Wisconsin?
(7) What state-level resources are available in Wisconsin to help me find my abandoned property?
(8) What is a finder service?
(9) Should I use a finder service to help me locate abandoned property?
The State of Wisconsin Department of Revenue serves as the custodian for unclaimed property in the state. Wisconsin has one of the shorter statutory time triggers, with property being classified as unclaimed after there has been no activity and the holder has lost contact with the owner for a year. Once the property is designated as unclaimed, Wisconsin takes several steps to reunite property with its owners by: advertising unclaimed property and its owner; matching the names of unclaimed property owners with information from the public record; using tax records to try to locate unclaimed property owners; and maintaining an online database where people can search for unclaimed property.
If you have addition questions about Wisconsin's unclaimed property process or program, you can visit its FAQ page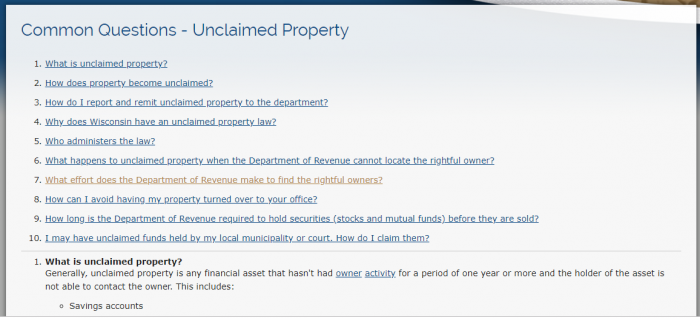 Once you have completed your search at the Wisconsin sight, you will want to expand to other databases. This is important because each state only becomes the custodian of property that escheats to that state. Generally, only property where your last known address was in Wisconsin will be placed in Wisconsin's custody. In addition, there are some types of property, usually property held or controlled by the federal government, which do not revert to state ownership.
While the best way to handle abandoned property might be to consolidate it into a single nation-wide database, that has not yet occurred. While many states do use the same service to run their unclaimed property databases, which can actually make it possible to search multiple databases with a single search, this has not extended to all states. However, because the search sites for each state are relatively simple to use, the fact that you have to search for property and claim it on multiple different sites may be an inconvenience, but it is not a barrier to running your unclaimed property search.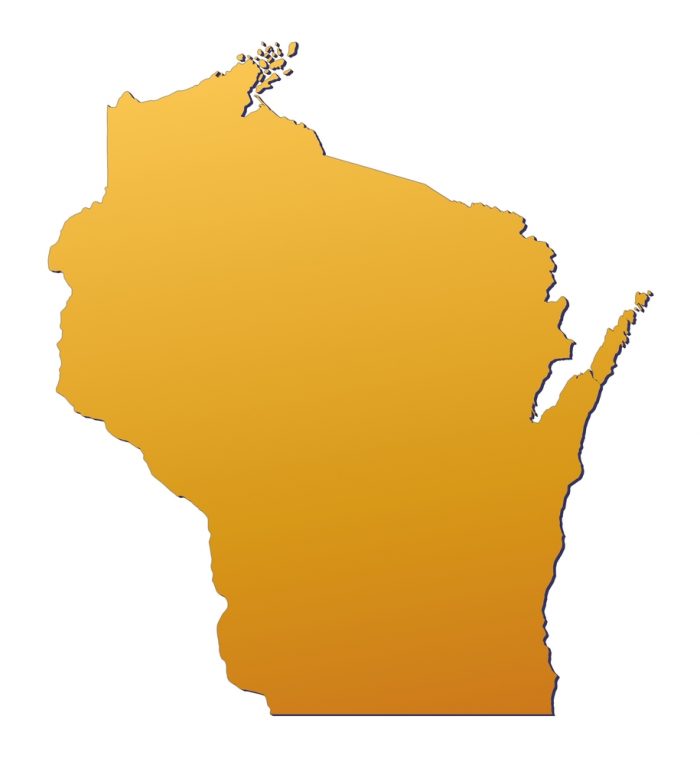 What is Unclaimed Money?
The definition of unclaimed property varies from state to state. In Wisconsin, unclaimed property is any financial asset where there has been no owner activity for a period of a year or more AND the asset's holder is unable to contact the owner. Real estate is specifically exempted from the unclaimed property law. Examples of unclaimed property include, but are not limited to: utility deposits, uncashed death benefit checks, savings accounts, unclaimed wages, checking accounts, matured life insurance policies, unclaimed property resulting from a business closure, uncashed dividends, refunds, stocks and mutual funds, credit balances, customer deposits or overpayments, and certificates of deposit.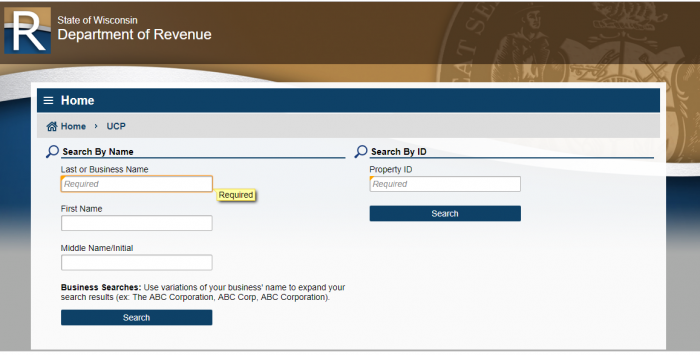 How Much Unclaimed Money is in Wisconsin?
As of 2017, Wisconsin had returned more than $117 million in unclaimed property. It does not report the amount it currently holds, which is always in flux. In fact, nationwide the amount of unclaimed property is constantly fluctuating, because new property is reported as unclaimed and other property is claimed. Despite that constant flux, the National Association of Unclaimed Property Administrators (NAUPA), an organization devoted to tracking unclaimed property throughout the United States and reuniting owners with that money, is able to estimate the amount of unclaimed property in the United States. Its current estimate is around $42 billion.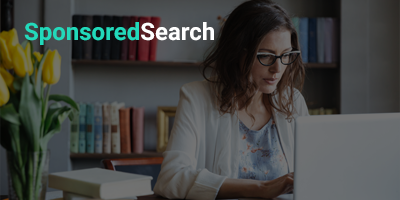 Search Public Records
Wisconsin Unclaimed Money Finder
Wisconsin's unclaimed money finder is located at the Wisconsin Department of Revenue's website: https://tap.revenue.wi.gov/UCPSearch/_/
Although some property is held at the county-level in Wisconsin, for example, property held by courts, all of Wisconsin's counties remit their unclaimed property to the state. These counties include: Adams, Ashland, Barron, Bayfield, Brown, Buffalo, Burnett, Calumet, Chippewa, Clark, Columbia, Crawford, Dane, Dodge, Door, Douglas, Dunn, Eau Claire, Florence, Fond Du Lac, Forest, Grant, Green, Green Lake, Iowa, Iron, Jackson, Jefferson, Juneau, Kenosha, Kewaunee, La Crosse, Lafayette, Landglade, Lincoln, Minitowoc, Marathon, Marinette, Marquette, Menominee, Milwaukee, Monroe, Oconto, Oneida, Outagamie, Ozaukee, Pepin, Pierce, Polk, Portage, Price, Racine, Richland, Rock, Rusk, St. Croix, Sauk, Sawyer, Shawano, Sheboygan, Taylor, Trempealeau, Vernon, Vilas, Walworth, Washburn, Washington, Waukesha, Waupaca, Waushara, Winnebago, and Wood.
To start your Wisconsin unclaimed property search, you can begin with a last name or business name.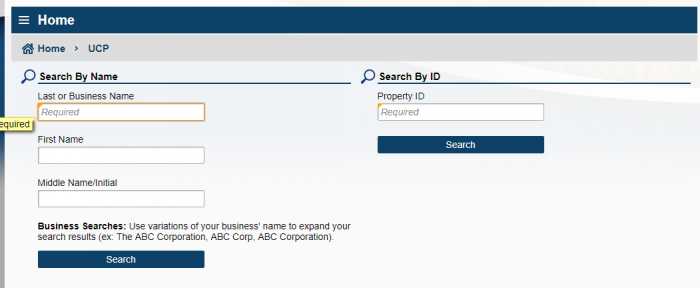 Of course, while that may be all of the information that you are required to input to start a search, it might be enough information to sufficiently narrow your search. This is especially true if you have a common last name. Running a search with the last name Smith results in a message that says "250 Properties Found. Refine your search." In actuality, this number is low, the search results had more than 250 results, but the searches are limited to 250 results: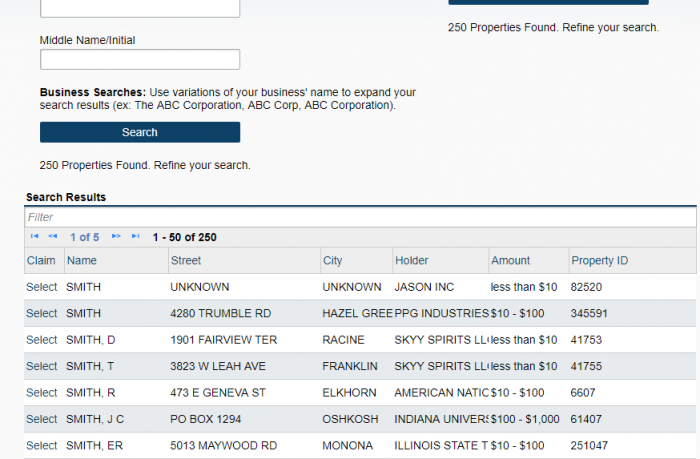 This is why we encourage people to use as much additional information as they have available. While a search for Smith resulted in over 250 hits, a search for "Bob Smith" quickly narrowed that list to 22 results: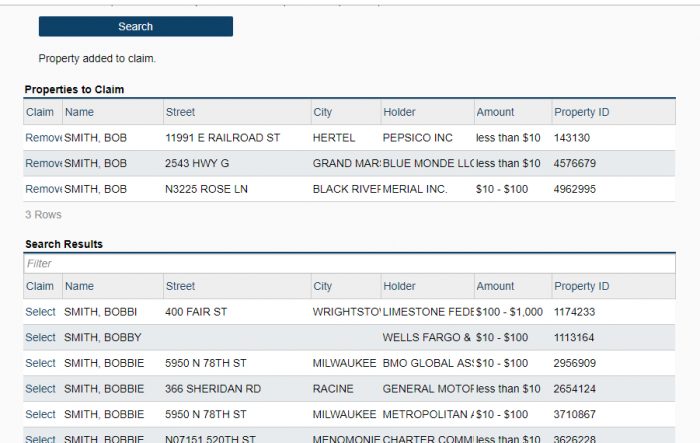 While Wisconsin does not provide you with a way to narrow your search by city or address in the search functions, it does provide that information in the results that it returns to you. Therefore, you can search the results for cities or addresses, as well as holders.
Once you have the list of results, you can begin to scan them to see if you have any property on the list. One helpful tip is not just to search for your last known address, but any of your addresses, as the last known address a holder has for you may not be your actual last address.
To select a claim, you hit the "select" button that is immediately to the left of each property description. Once you do that, the selected property is moved up to the top of the page: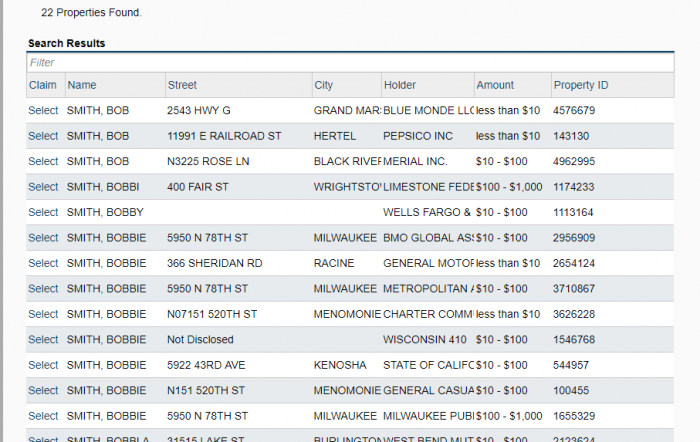 Once you have selected all of the properties that you want to claim, you hit the "claim properties" button at the bottom of the page: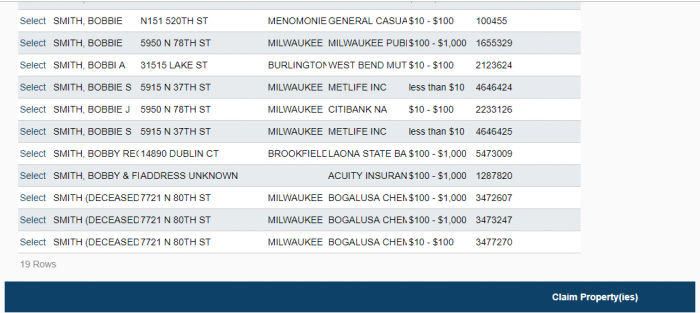 The first question that they ask you is whether you are a locator/locator service: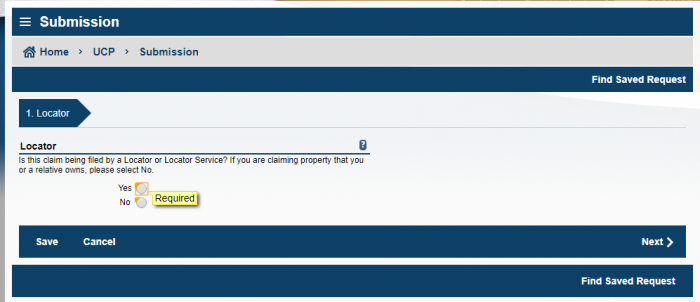 Then, you are asked to describe your relationship to the property owner. The choices are: reported owner, guardian, personal representative, heir, uniform gift to minors, creditor, or government: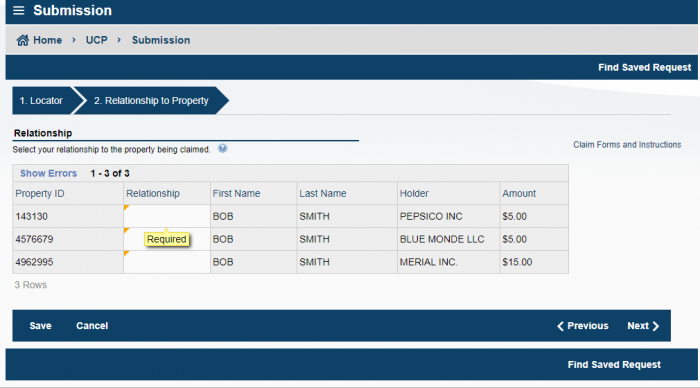 Once you have selected your relationship to the claim, you will get to a screen where you are asked to provide more personal information about yourself, including: first name, social security number, Wisconsin driver's license number, date of birth, phone number, email address, and your current address: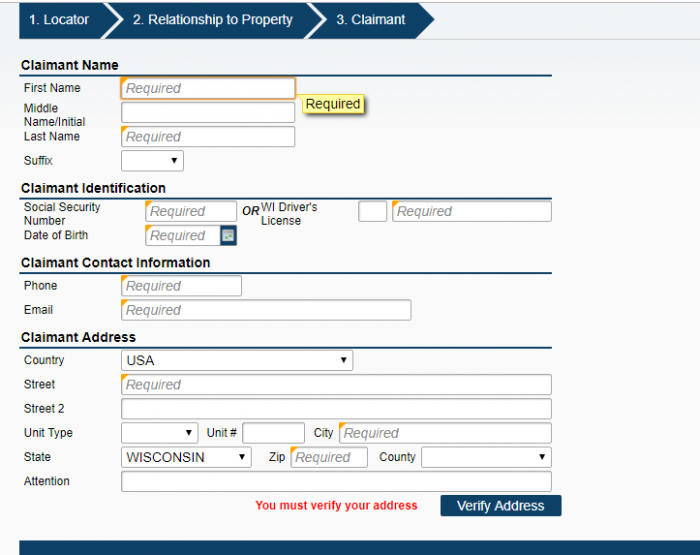 After your claim is submitted, you will be told what type of documentation or evidence you need to supply in order to prove ownership and to prove your identity. Generally, you will need to provide proof that you lived at the address that is associated with the property. If you do not have proof of that address, you may want to request a credit report, as your credit report will generally have your address for the last two years.
Unclaimed Money Laws in Wisconsin
Wisconsin's unclaimed money law is the Uniform Unclaimed Property Act, found in Wisconsin Code Chpt. 177. You can find it at: https://docs.legis.wisconsin.gov/statutes/statutes/177.
Wisconsin Unclaimed Money FAQ
How long does Wisconsin hold unclaimed money?
Wisconsin's Department of Revenue does not take possession of property, but simply acts as the custodian for the property. It will hold the funds indefinitely, which means that there is no time limit for people to make their claims. There is an exception if property falls under §852.01 or 863.37; in those instances, there is a 10-year statute of limitations for property claims.
Examples of Unclaimed Money
In Wisconsin, most types of property can become unclaimed property, with the exception of real estate. Common types of unclaimed property include: uncashed checks, matured life insurance policies, deposits, credit balances, refunds, overpayments, stocks, mutual funds, uncashed dividend checks, and savings or checking accounts.
Does state of WI make efforts to locate owners?
Wisconsin uses four methods to try to locate owners: advertising unclaimed property and owners in newspapers, searching the public record to match unclaimed property with owners, searching tax records to match unclaimed property with owners, and maintaining an online searchable database of unclaimed property. Owners may receive a notice from the state of unclaimed property.
Other sources to search besides WI state database?
After searching in the state database, you want to expand your property search. This means looking in other states and looking in non-state databases.
In order to decide what state websites you need to search, it is important to think in terms of potential contacts, rather than just thinking about where you have lived. This means you should include states where close relatives lived, as well as states where your employer or insurer may have been located.
For non-state websites to search, you want to think about money that is not held by the state. This includes most money held or guaranteed by the federal government. At a minimum, we suggest people search the following sites: the Life Insurance Policy Locator, the National Pension Benefit Guaranty Corporation, the Internal Revenue Service, and the U.S. Treasury.
If you do not search any other site, you should definitely visit the Internal Revenue Service. You are probably a taxpayer or related to taxpayers, and the IRS tends to hold onto its money. It does not forward tax return checks to people who have changed addresses and IRS money does not ever get held in custody by the state: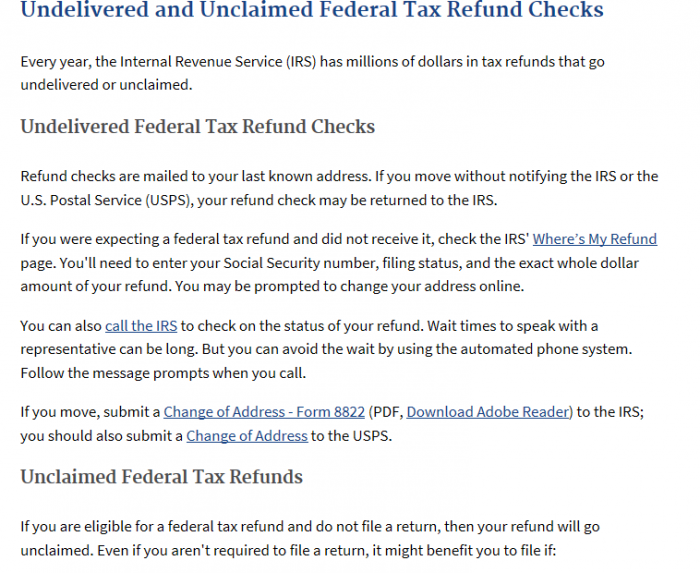 To help find property before it is abandoned, if you think you have missed a tax refund check, visit their Where's My Refund? page:
Another common source of abandoned property is U.S. savings bonds held by the U.S. Treasury. The Treasury used to have a simple system for searching for abandoned bonds, but it revamped its systems and no longer has that in place. Now, the process is more complicated, but you can begin it by visiting the Treasury Direct website, writing to the Bureau of Public Debt, or calling them by phone at 844-284-2676. While it may not seem worth it, there are over $17 billion in unclaimed bonds, so you might find it well-worth the effort.
Although pensions are not held by the federal government, they are guaranteed by the government through the Pension Benefit Guaranty Corporation. They are holding over $400 million in unclaimed pension benefits for over 70,000 potential claimants, so it is worth visiting them to see if you are one of them.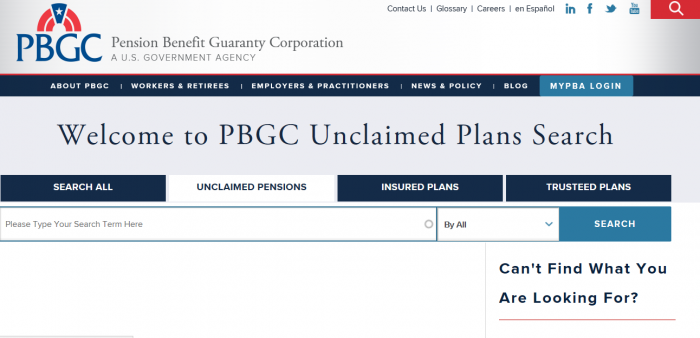 The final non-state site we urge people to visit is not a governmental site, and, does not actually have a searchable database. The National Association of Insurance Commissioners' Life Insurance Policy Locator Service is actually a group of insurance companies. They have provided a place for you to put in your information, which they will disseminate to their member agencies so that they can check their files to see if you are the beneficiary on any unpaid policies: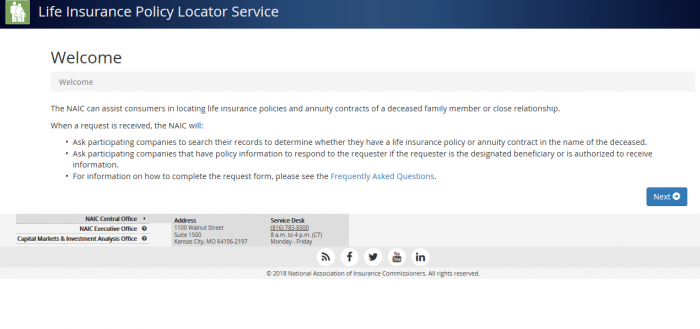 How can I prevent my property from becoming lost or unclaimed?
While finding lost property can be an adventure, the best thing is for property not to ever become unclaimed. It is easier than you may realize to lose track of money, especially if the money is a small amount. However, those small amounts can add up, so we suggest you follow some basic steps every time you open a new account. Of course, go ahead and take these steps for all of your existing accounts, now.
Keep detailed account records in one location. For every account you have, you need to include identifying information such as: the account number, the name you used to open your account, the name of the property holder, and the contact information for the holder. Furthermore, if you have deposit due dates or are owed money by a certain date, you should make a note of that in your records. In addition, if the property is tangible property, such as property held in a safe deposit box, or is otherwise tied to a physical location, then you need to make sure and note the physical location, any box number, and how to access the property. You also want to make sure and designate a trusted individual and tell them where to locate the information in the event of your death or incapacitation.
Finally, keep in contact with the holders of your property. In Wisconsin, a year of no-contact can trigger the unclaimed property laws, so set a reminder to contact the holders on at least a yearly basis. In addition, any time you change important information, such as your name, address, marital status, or phone number, contact the holder with those changes.
How do I make sure my heirs know where my assets are if I die?
Writing a will is not enough. The purpose of a will is to let your heirs know how to divide your assets; it does not tell them where to locate them. Instead, remember the trusted individual we discussed above? Make sure that person will tell your heirs or any representatives of your estate where to find your assets. Ideally, the trusted individual could also be your administrator.
Should I hire a finder to conduct the search?
We get many questions about finder services. Are finders legitimate? Should I use a finder? What is a finder? A finder is a third-party service, also known as a locator service, which can help you locate and claim assets. Many finders are legitimate services, though, as with all businesses where you have to share personal information to conduct business, we urge you to use caution when selecting one. Whether or not to use one is a personal decision. Running unclaimed property searches is free and there is no fee associated with claiming your property. Finders, however, will charge a fee, usually a percentage of any money recovered, for their services. However, the process can be time consuming. It is up to you whether it is worth saving the time to pay them to run the search.
Why does Wisconsin take possession of unclaimed property?
Wisconsin enacted its unclaimed property law in 1970 to give a central location for people to search for their unclaimed property and money. The goal was to increase the number of actual property owners that the state could reunite with their money.
Conclusion
Think you may have unclaimed property out there waiting for you? With literally billions of dollars just waiting to be reunited with their actual owners, we think the odds are high that you do. By following the steps outlined in this article, hopefully you will have a happy reunion with some of your missing dollars!